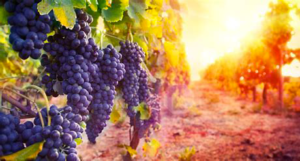 Cesanese is a black native grape variety among the most important in the Region of Lazio. There are two types: Cesanese di Affile and Cesanese comune. Both are admitted for production of the wine Cesanese del Piglio DOCG.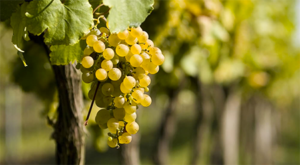 Passerina is a white native grape variety typical of the province of Frosinone in the Region of Lazio. It gets its name from the bird the sparrow (passero), which shows great interest for its fruit. Thus the name of the wine, Passerina del Frusinate IGT.
The vineyards that make up the area of production for the denomination Cesanese del Piglio DOCG are found in the Province of Frosinone. The terrain is hilly, located on the slopes of the Monti Ernici, and extends for about 15,000 hectares.
The production zone includes the entire area of the towns of Piglio and Serrone, and part of the area in the towns of Acuto, Anagni and Paliano.
The vineyards are found at an elevation that varies between 200 and 600 meters above sea level. The most widely used vine training system is pruned spur cordon-trained.
The soil is varied and ranges from clay to sandy.